Fall Prevention
Step Alive Fall Prevention Center
A Center of Excellence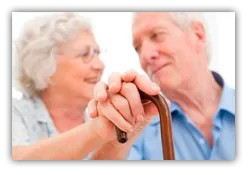 Studies show clearly that most of the population at risk for falls either do not know they are at risk or have never been given an option to help prevent a fall. We are dedicated at the Step Alive Fall Prevention Center of Excellence to address this growing problem and offer real solutions to help prevent falls.
The National Safety Council estimates that persons over the age of 65 have the highest mortality rate (death rate) from injuries. Among older adults, injuries cause more deaths than either pneumonia or diabetes. Falls account for about one-half of the deaths due to injury in the elderly.
Several epidemiological studies have looked at the rate of falls in the elderly at home, in outpatient settings and institutions. According to the Centers for Disease Control and Prevention, roughly more than one-third of adults ages 65 years and older fall each year. Among older adults, falls are the leading cause of injury-related deaths.
Among 65 year-old women nearly one in three (30 percent) will fall; after age 85, over half of women will suffer a fall.
For men, the proportion who fall increases from 13 percent in the 65 to 69 age group to a peak of 31 percent in the 80 to 84 year age group. For those over the age of 85 there is a slight decrease.
It appears that for the elderly living at home one-third to one-half tend to fall or do fall. Those who are more aged, female, single, divorced or widowed have an increased rate of falling.
In the younger, healthier elderly, environmental factors are more important, with stairs and floor obstacles being common causes of falls.
For the older, sick elderly, falls are often associated with dizziness and syncope (brief loss of consciousness; "passing out"), cardiac and neurologic disease, poor health status and functional disability.
Falls and fall-related injuries, such as hip fracture, can have a serious impact on an older person's life. If you fall, it could limit your activities or make it impossible to live independently. Many people often become more isolated after a fall.
Our 'Center of Excellence' is dedicated to four main strategies:
Balance - Proper balance while walking and standing with bracing, proper shoes, and aids such as canes and walkers.
Physical Activity and Exercise - Appropriate training to help with life's common physical activities and exercise training based on your skill level to keep you active and well.
Medical Management - Close collaboration with physicians, specialists and physical therapists to maintain a healthy body to reduce falls.
Home and Environment Modification -Training for home and environmental modifications that can reduce the risks for falling including cane and walker training.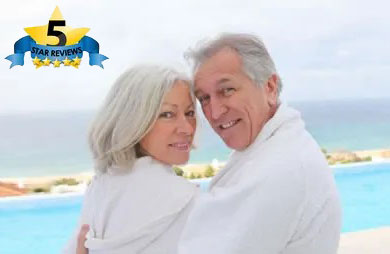 Successful fall prevention programs incorporate all the four main strategies described above and our certified and skilled assistants will ensure you understand and incorporate these simple steps into your daily living. All four areas are a necessary part in the prevention of falls in our daily living at home and in the community.
What patients and staff are saying about the Step Alive Fall Prevention Center of Excellence:
Dr. Vail and his staff made me aware of falling hazards both within my home and in other environments and how to take steps to prevent them. Jane E.

Dr. Vail fitted me with the Moore Balance Braces and they give me the added support I need to stand on my own. They are so lightweight they feel good to wear all day, unlike other heavy braces I have worn before. They are easy to put on and fit into my shoes nicely. Jennifer R.

I enjoyed learning various techniques that will help prevent me from falling during everyday activities. John M.

Our program has raised participants' interest and awareness. People are talking about falls, sharing fall incidents with others, and have developed heightened interest in exercise. Joe Y., Office Manager Step Alive Fall Prevention Center of Excellence
The fall prevention program has helped boost participants' self confidence and realize that they are capable of living independently in the comforts of their own home. Kirk R. Podiatric Assistant & Sports Medicine BS
Coming Soon!